Regular price
Sale price
$20.00 USD
Unit price
per
Sale
Sold out
 After being part of TeamPBO, and knowing how great of a product PBO is, I wanted to come out with a scent. I mentioned it to "El Jefe" and we designed "DIABLO".
Pulpo asked me what kind of scent I was looking for. I told him, "I want something straight up. A scent that can describe who I am without any spoken words." With the proper ingredients to make your beard look astonishing, a dope as hell scent, aside from the beard growth assistance. The result is a scent that is bold yet refreshing, a scent that is attractive yet it hides a particular shyness. A scent that expresses who I am, The Diablo.
This scent is a token of appreciation for those that had my back since day 1; Enjoy!
Tell me baby, what's my name?
Tell me honey, can ya guess my name?
Tell me baby, what's my name?
I tell you one time, you're to blame.
When searching for Men's grooming products you will find boring, woodsy, or bland scented oils and balms. We decided to bring fresh new scents to revolutionize what a man uses to rock his beard. Our organic oils provide great skin and hair conditioning ingredients ensuring marvelous and flawless skin. We took an original approach by using premium ingredients to replicate scents that everyone can relate to. We cater to a wide range of beard aficionados. From the outdoor woodsmen, to city hipsters, to my tropical beardos.
Beard Oil Ingredients:
Burberry Fragrance Oil; Peppermint Essential Oil; Almond Oil; Argan Oil; Castor Oil.
Share
View full details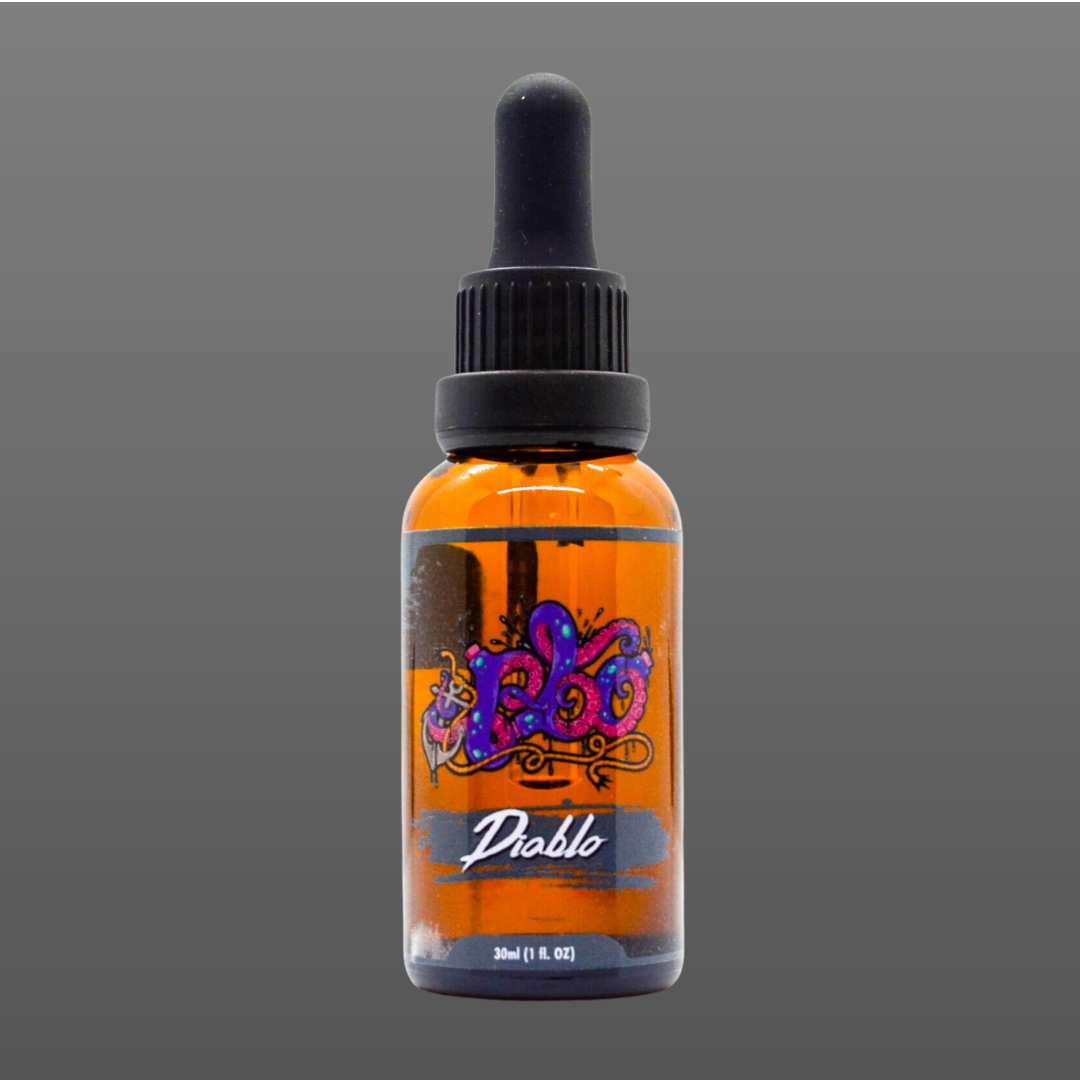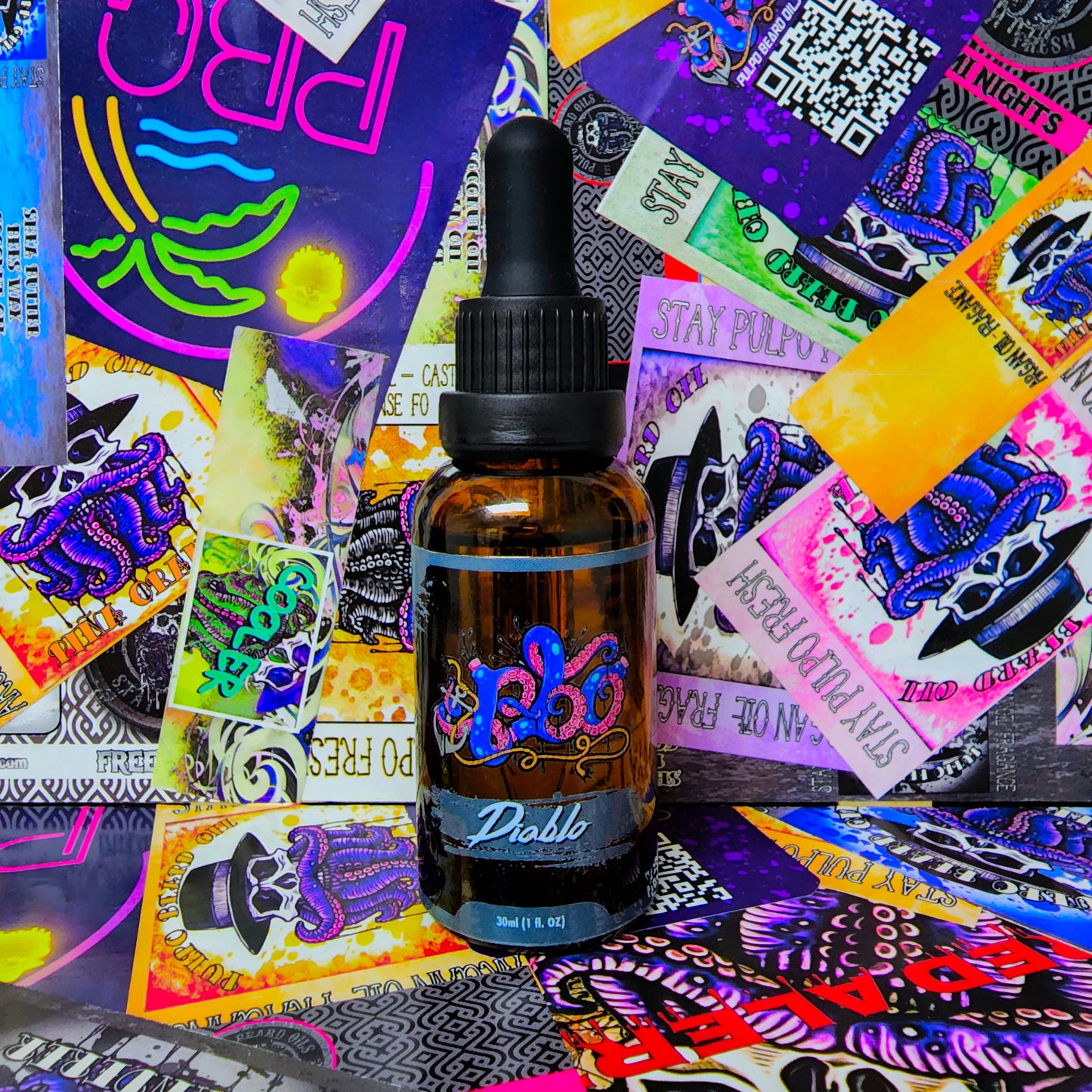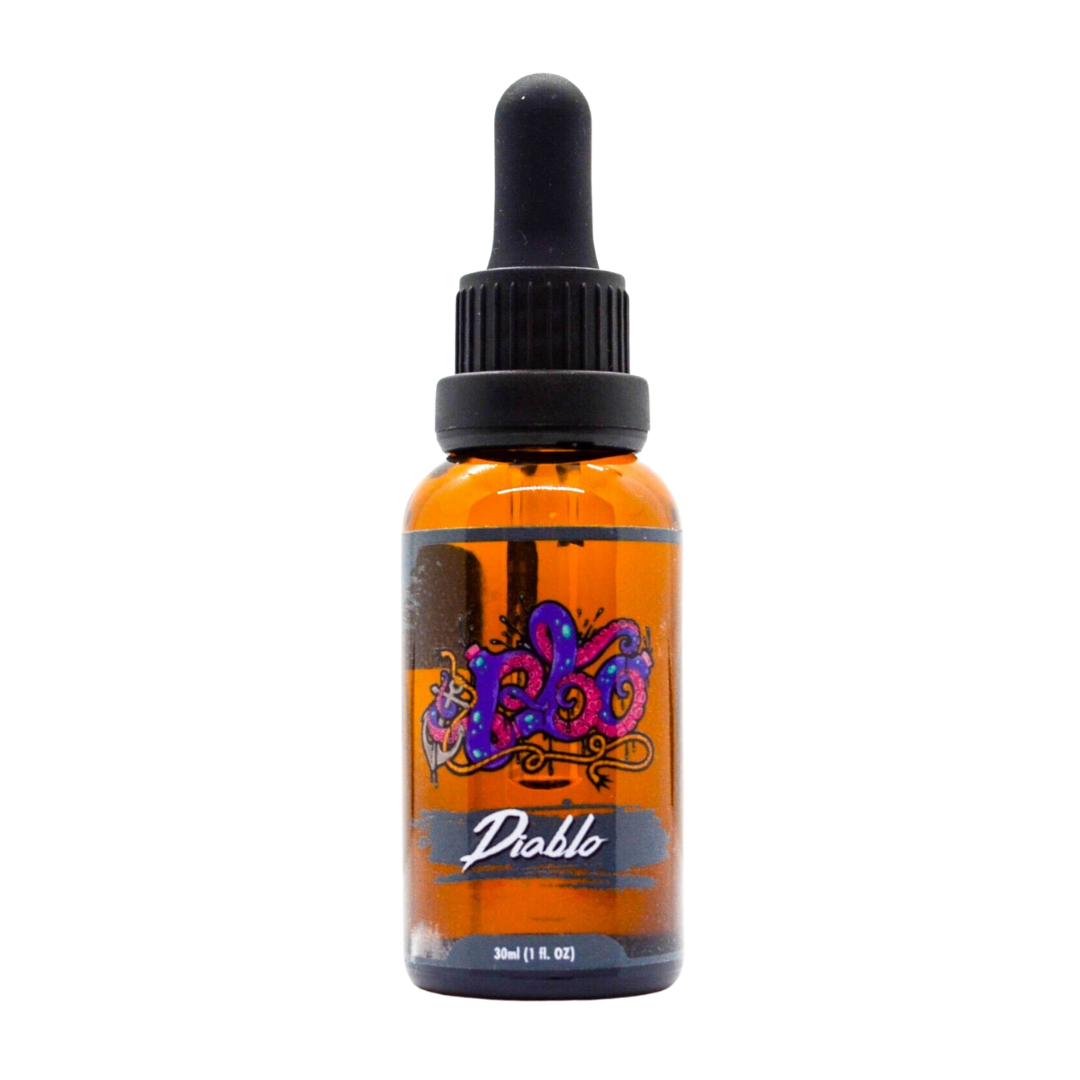 Loyal customer for YEARS!
Simply put…if you're using anything else you're wasting your money. This product and Team PBO is the best! Diablo and Miami Nights are my favorite scents! #beardapproved
Favorite
So at first I bought the sampler.. realized Diablo was the one.. smells great.. their oil has a great effect.. doesn't stick around make you greasy like other dries up and after a week or so of using it you can feel the difference... Got the 4oz Diablo literally perfect smell for me use it daily have atleast a 18 inch beard dries at work alot... I do say get u a sampler then find the one that works with you tons of other ones that smell great.. glad I found this place
Great smelling scent the Diablo
Refreshing scent , long lasting in the beard . Def 2 thumbs up.
The Devil is in the Detail
This oil is just the right balance of viscosity and scent. It's such a nice fragrance up front, and as the day goes on it settles just enough to stay present but not overpowering. Not to mention you feel just a little more dangerous when you wear it. It does not disappoint!
one of my favorite
the diablo is the perfect mix, not too strong not too light, but an amazing smell,
Highly recommend
Collapsible content
The Fresh Hydration for Your Beard!

Pulpo Beard Oils delivers maximum hydration thru our game-changing blend of oils. Our blend of Argan, Castor and Sweet Almond is like nothing else on the market. It absorbs faster, lasts longer, and is less greasy than the competition.

 
TIPS

1. Dispense the oil into your hand and then warm it between your palms.

2. Apply the oil directly to the skin beneath your beard and then onto the hair.

3. Use a Hair Brush or Beard Comb to help evenly distribute the oil and shape your beard.